The first of three straight days of green-screen shooting.
Everyone is really pumped. This is the first step in inserting some more fantastical elements into the footage we shot on location.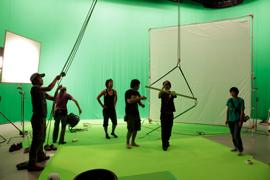 This is what a day of green screen shooting looks likes.
Everyone is in battle mode.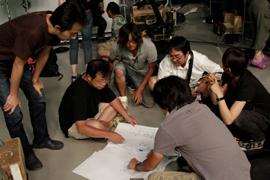 We simultaneously hold meetings resulting in meticulous planning.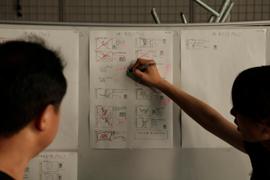 The details are then drawn into a plan and posted on a white board like this.
It's very methodical.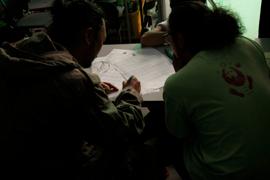 To prepare for post production, I discuss making macquettes to reflect the cg modeling guidelines, concerns with the green screen fabric, and other matters with Taiga-san while consulting the schedule.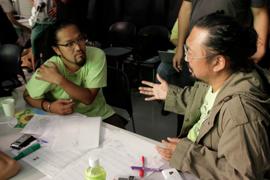 The number of models needed has well exceeded expectations…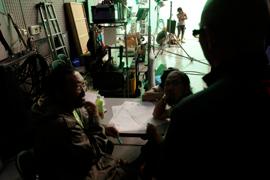 And that's when Taiga-san's master, Nishimura-san steps in… "We just have to get it done! Right?!"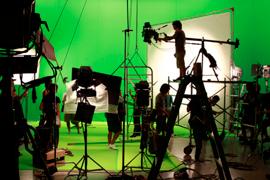 We then begin adjusting the suspension of the screen…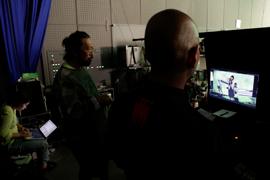 Confirm on the monitor…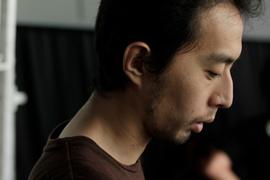 Video editing staff Takeshi Wada.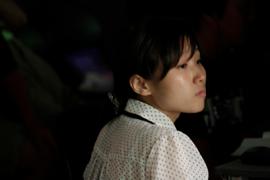 Video editing staff Yumi Sawai.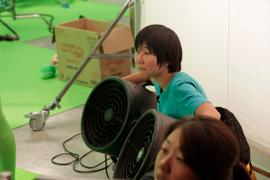 Costume assistant Ayano Igarashi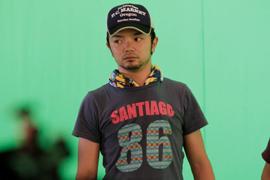 ZERO'S action staff Satoshi Shimizu.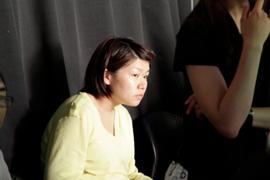 Jellyfish Eyes website creator Mai Miyazaki.
She's been working non-stop to get these diaries up on-time!