The weather has been so good that everyone on set is tanned as brown as a fisherman or mountain climber. I'm tired but Chief Shiozaki tells me "You can't make movies if you don't have stamina." Sorry.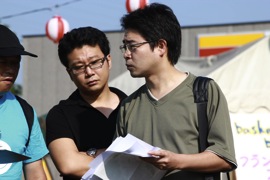 Special Effects Staff Kiyotaka Taguchi (Right), Takuyuki Matsuno(Center) and VFX Kazuno-san (Far left) deep in discussion.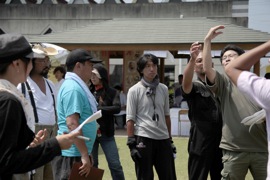 "And this will come down like this, here…" We're discussing camerawork.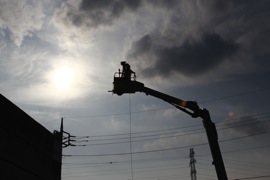 Shooting from a crane.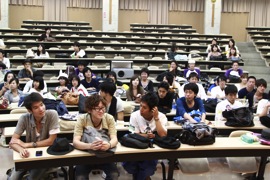 Our extras.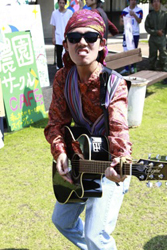 The famous Buchi came to participate as an extra!!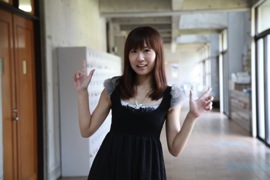 Mofuku-chan too!!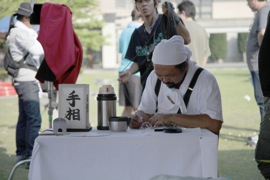 Writing these very production diaries.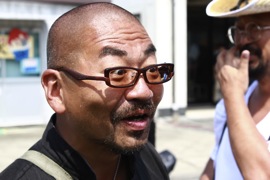 "Make a face like this!" says Nishimura.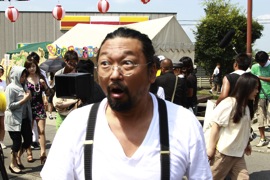 "I see, like this!" say I.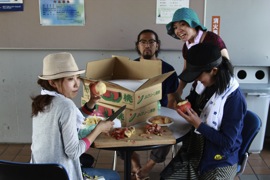 Shimizu-san from Hair and makeup (far right) brought us these items from her home. They're great (really) for feng shui too!