Day 8 of shooting.
We're on location in the same place they shot the music video for one of my favorite songs, Chisato Morisaka's Watarasebashi. I got a look at Yakumo Shrine as well. I even saw the famous public phone laid conspicuously outside the barbershop! Amazing! Noone could ever tell a story with a public phone as the gimmick these days…
As of today, we're about one third through the entire 27 day shoot. I'm exhausted but on set, it's like a festival. Noone seems discouraged at all. Each scene, each shot, keeps moving forward. Nishimura-san keeps shouting "Action, cut…action!" and slamming down the edges of the clapboard.
Second assistant directors Miyata-san and Kosaka-san discuss fine adjustments with Nishimura-san before each scene and communicate them to the actors. Nagano-san looks over Nishimura-san's storyboards and builds on them, laying out the composition of each shot, changing the camera angle, and sorting out the details of the final layout with the lighting assistants in order to get the proper picture. The sound people capture the dialog and surrounding environment. It's the pinnacle of collaborative environments. Story, moving images, and art all blend together forming a tapestry. I'm very moved.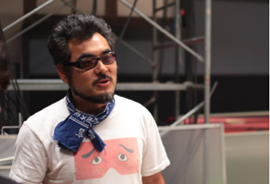 "Demo Tanaka"-san from the making of video. In the past, he was also known as "Drill Tanaka". When I ask him how he got these names, he responds "Don't ask me!" He's from Hakata. He regales everyone with stories about Nagahama-style ramen!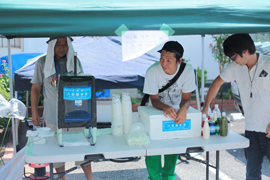 From left, we have vehicle manager Seishi Ochi, as well as production assistants Masato Date and Yuki Nakajima (aka Nakajiiii) . On this day, they handed out snow cones to relieve the heat.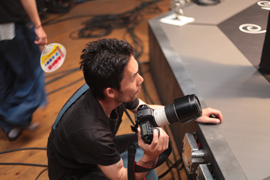 Archival cameraman Shiro Miyake. He's one of Koichiro Matsui's team.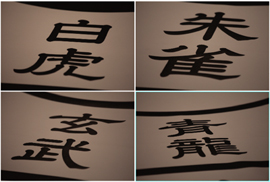 Wha?! What is this?!