8/7 Production Snapshot Diary
August 12, 2012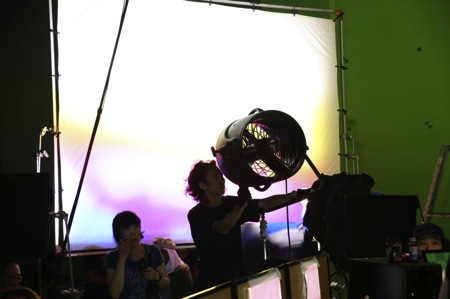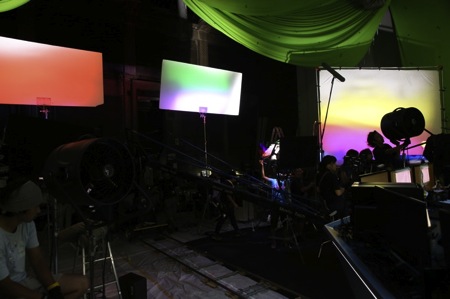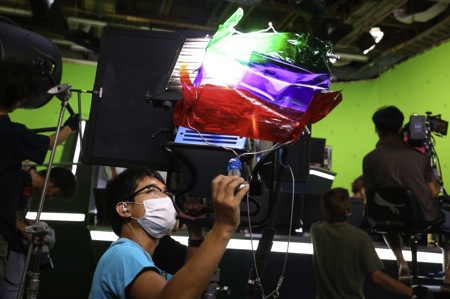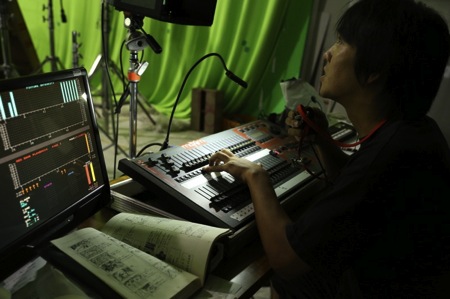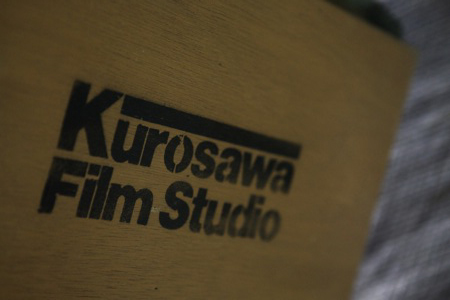 Lighting equipment is provided by the former studio of the world famous Kurosawa.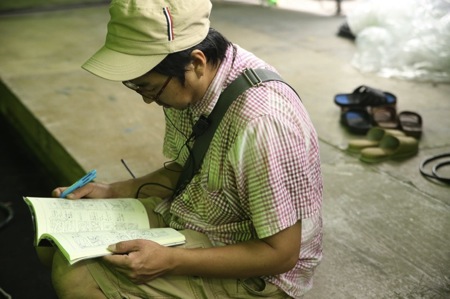 Shiozaki
looks over the new copy of the script for consistency and matches the details with the day's schedule. It's an intellectual puzzle that never seems to end.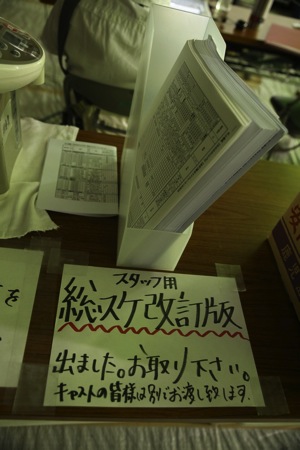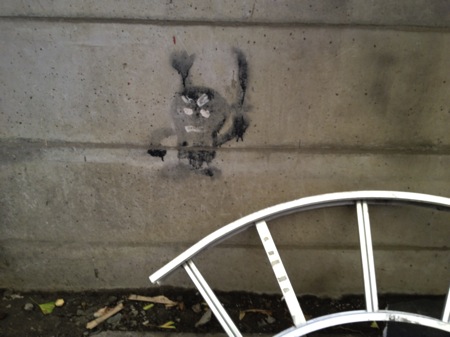 We found this rather quaint grafitti in the back of the Nikkatsu studios.