8/26 Production Snapshot Diary
September 15, 2012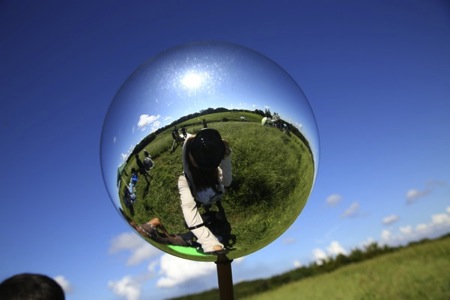 Today we're shooting again at a location nicknamed "the hill".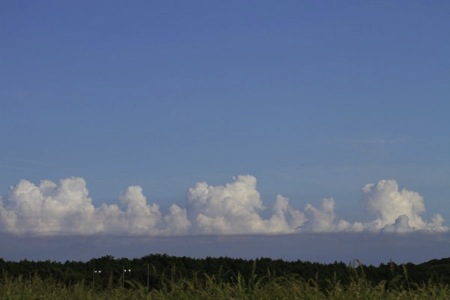 Summer clouds.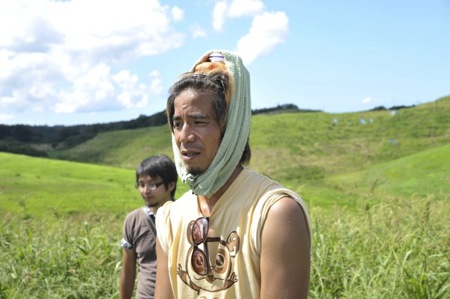 Tsuki-san with an ice pack tied to his head.
Gah-hah-san is cutting the "bosa" (irregular grass).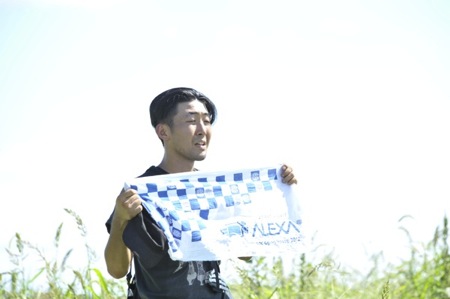 Finding focus with an Alexa hand towel.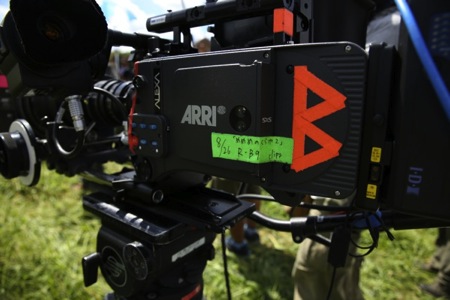 B cam.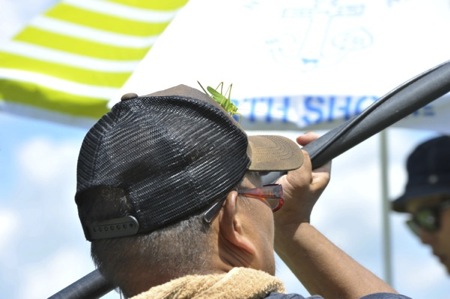 A grasshopper on the head of Recording Department Kunihito Hiroki-san.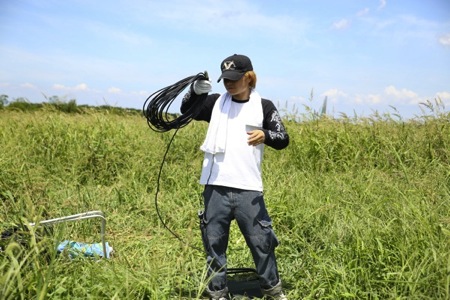 Recording Assistant Tomomi Nakagawa-san. Learning how to handle the cables.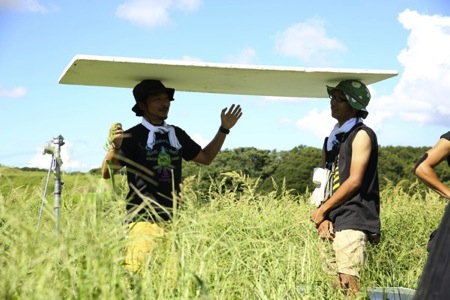 The Lighting Department creates shade using a kapok.